Free delivery £75
Easy Returns
Manufacturer Warranty
Smoothly turns in all directions with one hand, and in one smooth motion
Birth to approx. 4 years (0-18kg). Rearward facing from birth to approx. 4 years (0-18kg) to forward facing from 1 to approx. 4 years (9-18kg)
360° rotation allows you to swivel the car seat rear-facing, forward-facing, and towards you
ISOFIX connectors make installation quick & easy - no seat belt required
10 recline positions (5 rearward and 5 forward-facing) which means your child's head and neck will be supported whether they're awake or snoozing
Base included
Details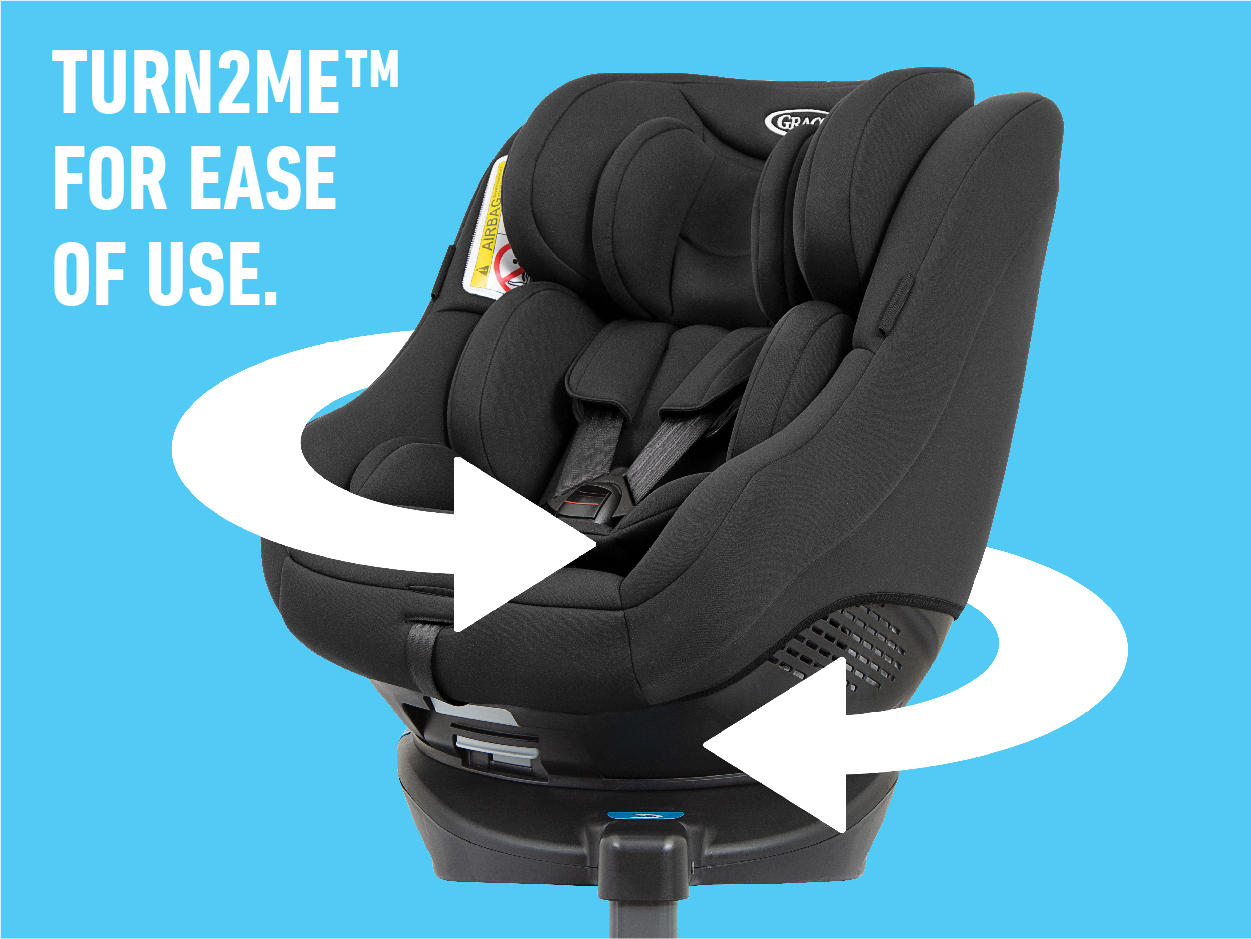 Turn2Me for ease of use- smoothly turns in all directions from rearward facing car seat from birth to approx. 4 years (0-18kg) to forward facing from 1 to approx. 4 years (9-18kg) with one hand, and in one smooth motion.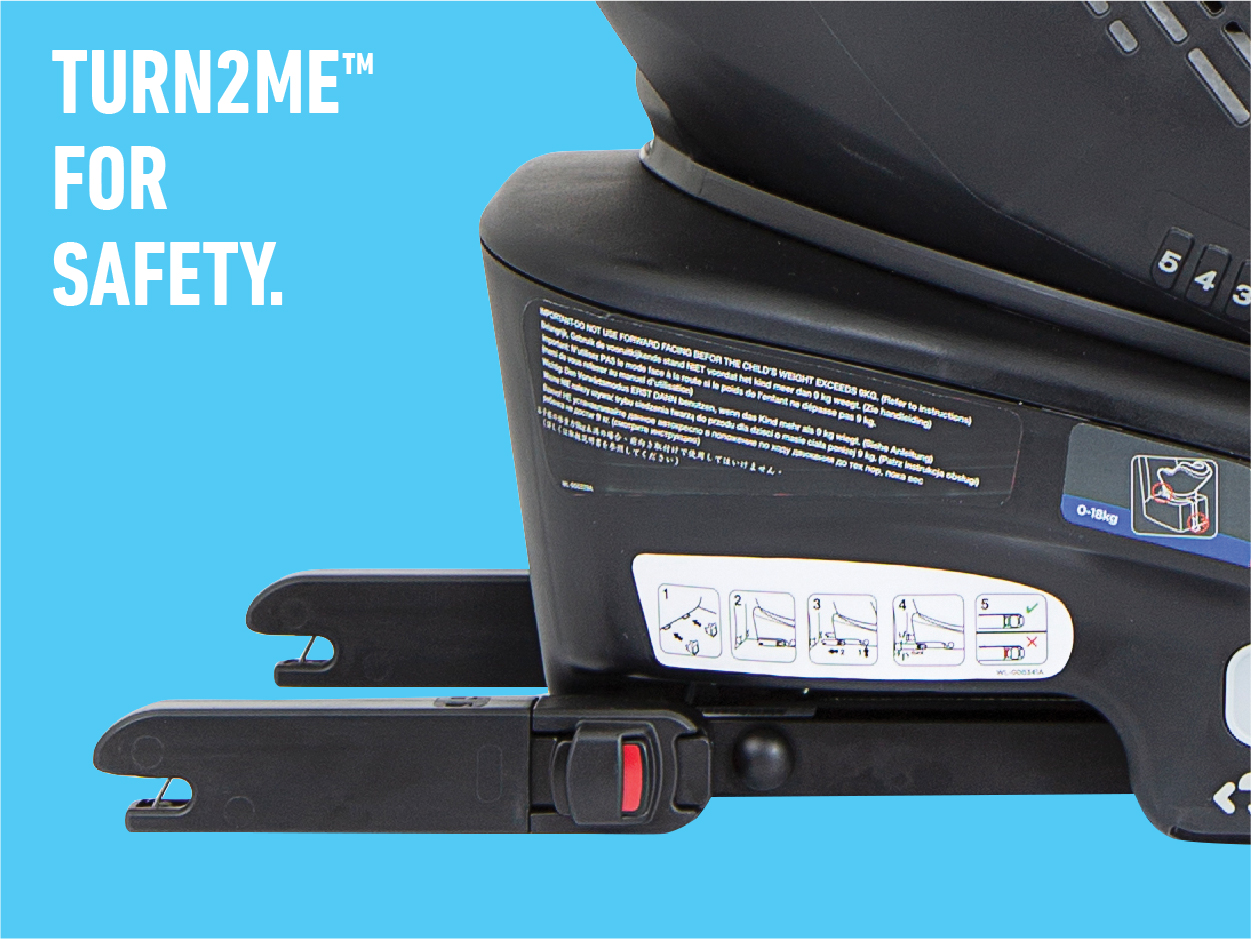 Turn2Me for safety - for peace of mind the one-click IsoFix means the car seat installs easily and instantly. It also has the added benefit of an integrated colour-coded indicator that shows when the seat is properly installed and ready to go!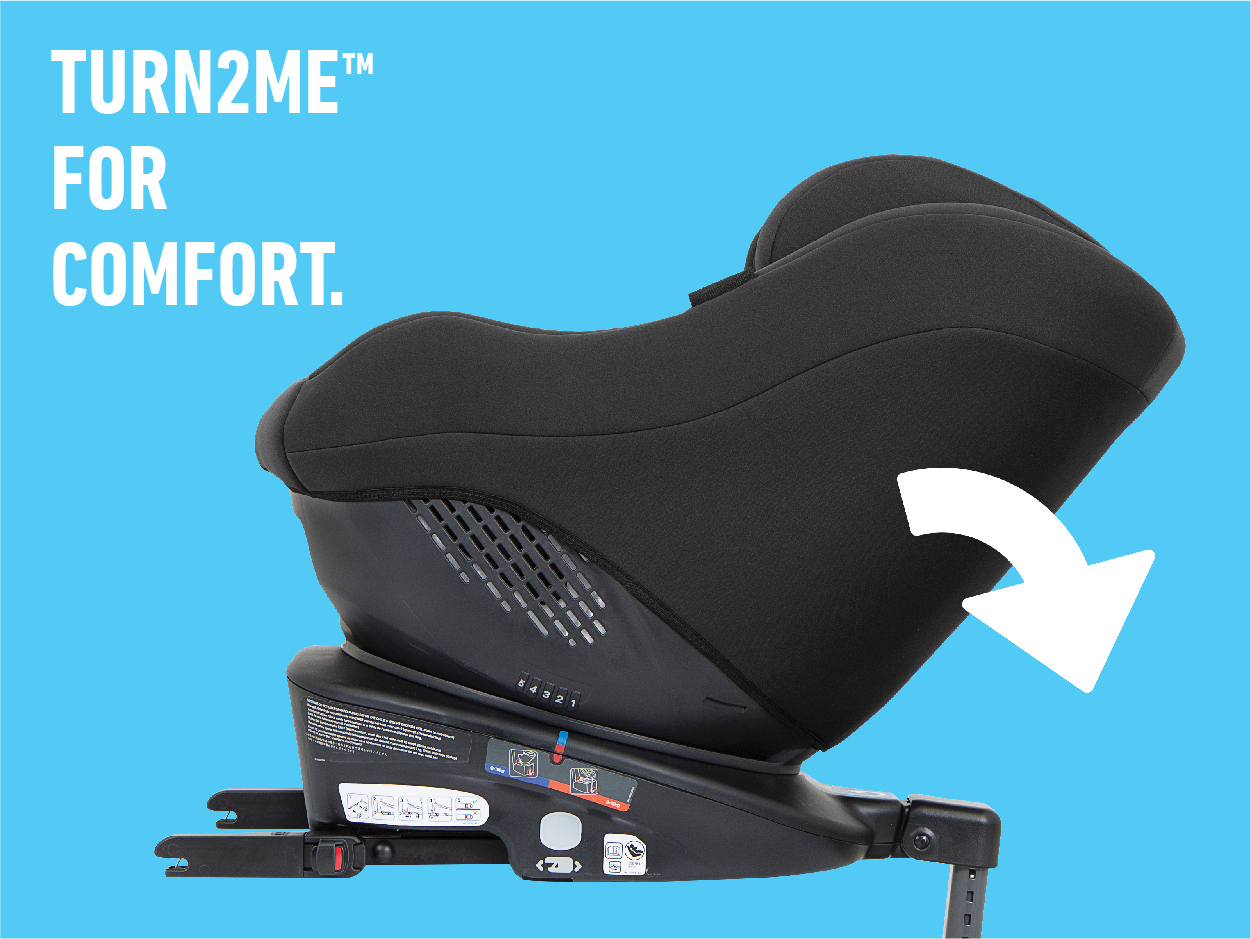 Turn2Me for comfort - your little one is sure to be content and happy thanks to Turn2me's luxury padding from top to bottom. The headrest and harness are easily adjusted together as your child grows, and the no re-thread harness always ensures a correct fit.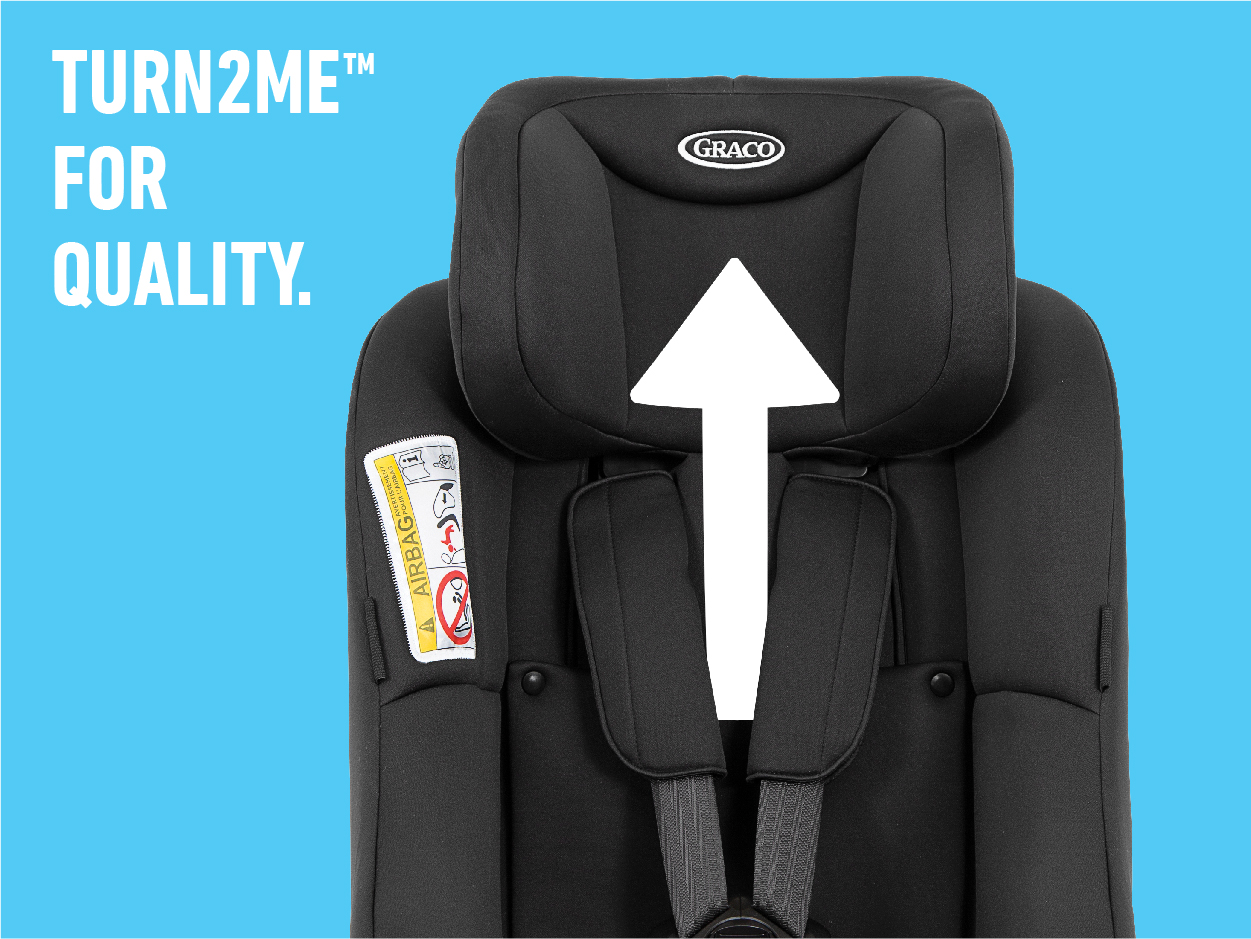 Turn2Me for ventilation - Turn2me has built-in side ventilation to help keep baby cosy through changing seasons. The seat also features powerful side impact protection to support your child's head during each stage of use.
Recommended Use
This car seat is suitable from birth up to approx. 4 years approx. (0-18kg).

Rearward facing mode suitable from birth up to approx. 4 years approx. (0-18kg). Keep your child rearward facing as long as possible as rearward facing is the safest position.

Forward facing mode suitable from 9 kg up to approx. 4 years (9-18kg).

Any support-leg should be in contact with the vehicle floor and any straps restraining the child should be adjusted to the child's body. The straps should not be twisted.
Care And Maintenance
To wash the covers - machine wash in cold water only on delicate cycle 30 degrees and drip dry. Do not use bleach.

Inspect and clean harness buckle from time to time to remove any objects or debris that could prevent correct installation.

Metal and plastic parts - clean with mild soap and cool water. No bleach or detergents.

To clean the harness straps - surface wash only with mild soap and a damp cloth. Do not immerse the harness straps in water, doing so may weaken the straps.
Specification
| | |
| --- | --- |
| Product Length | 55cm |
| Product Width | 45cm |
| Product Height | 76.5cm |
| Package Includes | 1 X TURN2ME  car seat, 2 X CHEST PADS, 1 X INTEGRATED HEADSUPPORT, 1 X NEWBORN INSERT, 1 X INSTRUCTION MANUAL |
Finding it hard to pick what's best for your little one? We are always happy to help you. Book an appointment and visit our store for a more explanatory and practical experience. We are looking forward to see you!
Store Opening Times
Monday - Friday
11:00 - 17:00
Saturday
11:00 - 16:00
Sunday
Closed
Book An Appointment With Us Today
FAQs
Yes! At Designer Baby UK, we offer custom bundles to ensure you're well prepared for your beautiful journey ahead. Contact us for your custom bundle. Please send us a message on our live chat or drop an email & we'll respond right away.
Yes, we do deliver to Northern Ireland; however, additional charges may apply. Head over to the delivery section for more information. Thank you
Yes, we collaborate with the world's most prestigious brands to bring you the best products for your child. A manufacturer's warranty is included with all of our products.
Yes, we do provide custom payment plans. A custom payment plan requires a £500 minimum spend. Please contact us if you are interested in applying. Please send us an email or leave a message on live chat.
Yes, we offer a manufacturer's warranty on all of our products. Please get in touch.
×
Did you find a better price?
Did you find a better price?
Fill out the information below and we wil do our best to match the price for you. Please note that we are unable to apply price match requests retrospectively to orders already placed.
Visit us in London
Address : 195 Old Oak Road, London, United Kingdom, W3 7HH
Store Opening Times : Monday to Friday - 11:00 - 18:00, Saturday - 11:00 - 17:00, Sunday - Closed