MAX-WAY PLUS enables extended rearward facing travel from 9 kg to 25 kg – the safest way to travel. Plus, it features advanced side impact protection (SICT) adjustable to use on the side closest to the door. The multi-position recline and adjustable harness allow you to adapt the seat to the changing needs of your growing child while the wider headrest and soft padding provide comfort. All in a compact shell, allowing for more room for other passengers.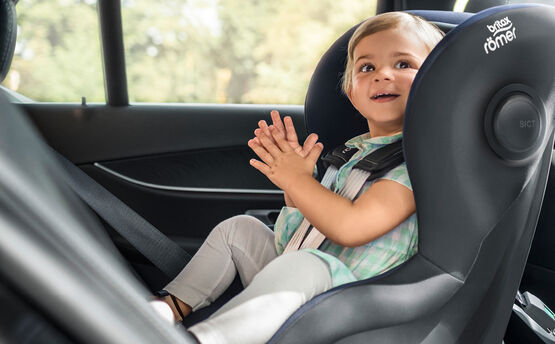 Extended rearward facing for a safer journey
Installed in a rearward facing position, MAX-WAY PLUS is suitable for children from 9 kg to 25 kg, offering extended protection from approximately 9 months up to 6 years. In the event of a frontal collision, MAX-WAY PLUS supports your child as its body is pushed into and held by the seat, offering better protection than with a forward facing seat. As a result, there is less stress to the neck and head, reducing the possibility of injury.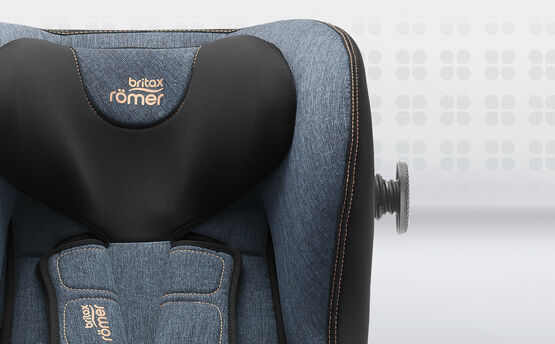 Superior side impact protection
Offering even better protection for your child, our MAX-WAY PLUS now features SICT for superior side impact protection. Thanks to the deep and softly padded side wings and SICT, your child is protected from head to hip in the event of a side impact. This gives your child all the comfort and safety they need so you can enjoy every journey with total peace of mind.
Our SICT offers superior protection to your child in the event of a side collision. It reduces impact forces by minimising the distance between the car and the car seat and deforms to absorb the energy before it reaches your little one. To benefit from the protection, simply adjust the SICT on the side of the car seat closest to the door.
Things can get pretty messy on the road. Drinks can spill and children can get car sick. That's why we designed a machine washable seat cover that can easily be taken off without removing the harness, so you can clean up quick and get on your way.
Rearward facing car seats offer the best protection in the event of a frontal collision – the most frequent type of accident on the roads. In a frontal collision with a rearward facing seat the crash forces are directed to the back of the seat, while the remaining energy is spread evenly across the head, neck and upper body. With a forward facing seat the energy of the impact is distributed differently across the seat structure and restraint system – potentially resulting in more energy impacting on the child's body. We recommend that children should travel rearward facing for as long as possible.
Finding it hard to pick what's best for your little one? We are always happy to help you. Book an appointment and visit our store for a complete experience. We are looking forward to see you!
Store Opening Times
Monday - Friday
11:00 - 17:00
Saturday
11:00 - 16:00
Sunday
Closed
Book An Appointment With Us Today
Most Asked Questions
Yes! At Designer Baby UK, we offer custom bundles to ensure you're well prepared for your beautiful journey ahead. Contact us for your custom bundle. Please send us a message on our live chat or drop an email & we'll respond right away.
Yes, we do deliver to Northern Ireland; however, additional charges may apply. Head over to the delivery section for more information. Thank you
Yes, we collaborate with the world's most prestigious brands to bring you the best products for your child. A manufacturer's warranty is included with all of our products.
Yes, we do provide custom payment plans. A custom payment plan requires a £500 minimum spend. Please contact us if you are interested in applying. Please send us an email or leave a message on live chat.
Yes, we offer a manufacturer's warranty on all of our products. Please get in touch.
×
Price Match + 15% Difference
Price Match + 15% Difference
Fill out the information below and we will do our best to match the price for you. Please note that we are unable to apply price match requests retrospectively to orders already placed.
Visit us in London
Address : 25 Lower Clapton Road, London E5 0NS
Store Opening Times : Monday to Friday - 09:30 - 17:30, Saturday - 10:30 - 17:00, Sunday - Closed