free delivery on orders
over £75
easy returns
get in touch via chat, Email or phone
manufacturer warranty
upto 10 Years on certain brands
The Plus Test certified MAX-WAY enables extended rearward facing travel from 9 kg to 25 kg. The multi-position recline, adjustable headrest and harness allow you to adapt the seat to the changing needs of your growing child, while the chest and belly pads provide comfort. MAX-WAY is a compact seat, allowing more room in the back of the vehicle for other passengers.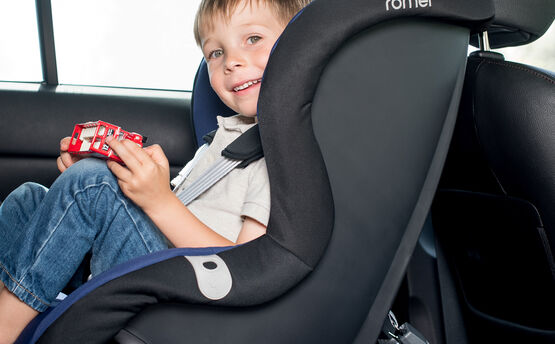 Extended rearward facing for a safer journey
Installed in a rearward facing position, MAX-WAY is suitable for children from 9 kg to 25 kg, offering extended protection from approximately 9 months up to 6 years. In the event of a frontal collision, MAX-WAY supports your child as its body is pushed into and held by the seat, offering better protection than with a forward facing seat. As a result, there is less stress to the neck and head, reducing the possibility of injury.
Finding it hard to pick what's best for your little one? We are always happy to help you. Book an appointment and visit our store for a complete experience. We are looking forward to see you!
Store Opening Times
Monday - Friday
11:00 - 17:00
Saturday
11:00 - 16:00
Sunday
Closed
Book An Appointment With Us Today
FAQs
Yes! At Designer Baby UK, we offer custom bundles to ensure you're well prepared for your beautiful journey ahead. Contact us for your custom bundle. Please send us a message on our live chat or drop an email & we'll respond right away.
Yes, we do deliver to Northern Ireland; however, additional charges may apply. Head over to the delivery section for more information. Thank you
Yes, we collaborate with the world's most prestigious brands to bring you the best products for your child. A manufacturer's warranty is included with all of our products.
Yes, we do provide custom payment plans. A custom payment plan requires a £500 minimum spend. Please contact us if you are interested in applying. Please send us an email or leave a message on live chat.
Yes, we offer a manufacturer's warranty on all of our products. Please get in touch.
×
Price Match + 15% Difference
Price Match + 15% Difference
Fill out the information below and we will do our best to match the price for you. Please note that we are unable to apply price match requests retrospectively to orders already placed.
Visit us in London
Address : 195 Old Oak Road, London, United Kingdom, W3 7HH
Store Opening Times : Monday to Friday - 10:00 - 18:00, Saturday - 10:00 - 17:00, Sunday - Closed