Life is what happens while you're busy making plans - especially with children. Despite good preparation you can never know when an accident will happen. That's why it's good to have a car seat you can rely on - like our new KIDFIX III S. Equipped with lots of safety features it will protect your child from the unexpected.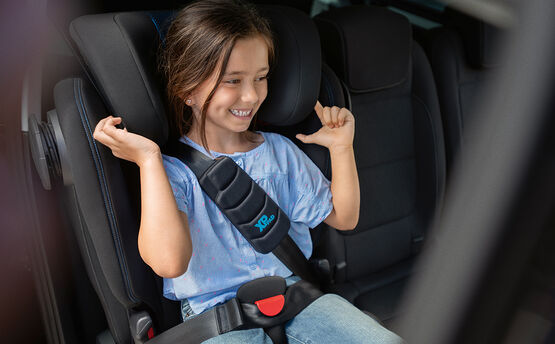 Always perfectly protected
Based on over 50 years of experience and research, the KIDFIX III S offers the highest level of safety. Thanks to the latest safety features, your child is always perfectly protected - from head to hip. So you can be reassured that your little one is safe and sound.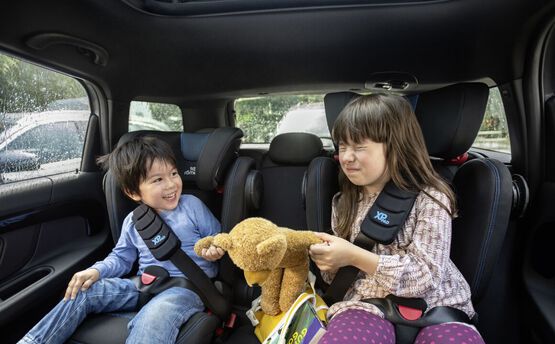 Designed to the highest standards  
Designed, developed and manufactured in Germany, the KIDFIX IIII S not only fits perfectly into most cars, but also meets the highest quality standards. And this also applies to our covers which are made of durable and easy-care materials - so any mishap can easily be taken care of.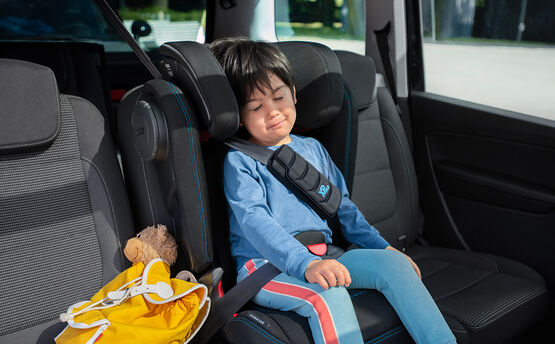 Ultimate comfort for all passengers  
The KIDFIX III S is one of the most comfortable child seats on the market thanks to its ergonomic shape. Due to the larger seating area and v-shaped backrest the seat grows perfectly with your child – always offering the best possible support whatever their size.
Our highback boosters protect your child in 3 ways: the seat shell provides head to hip protection for your child, especially in the event of a side impact; the upper and lower belt guides provide correct positioning of the seat belt; and the padded headrest provides safety and comfort for your child's head and neck.
Despite good planning and careful driving, you can never prepare for a collision. To protect your child's sensitive neck area in case of a frontal impact, Britax Römer has developed a shock-absorbing foam pad. It prevents the impact of your child's chin on their chest, absorbing up to 30% * of the energy. A jerky forward head movement is reduced and the neck is protected. At the same time it provides additional padding around the edges of the seat belt.
*Britax Römer tests 2019
To provide maximum comfort, even for taller children, the seating area is approximately 20% larger than similar models. The improved shape and extra-soft padding make for a comfortable and ergonomic seating position on longer journeys.
Specifications
Weight: 7.5 kg
Height: 67 - 85 cm
Width: 54 cm
Depth: 43 cm
Dimensions (H x W x D): 67 – 85 x 54 x 43 cm
Finding it hard to pick what's best for your little one? We are always happy to help you. Book an appointment and visit our store for a complete experience. We are looking forward to see you!
Store Opening Times
Monday - Friday
11:00 - 17:00
Saturday
11:00 - 16:00
Sunday
Closed
Book An Appointment With Us Today
Most Asked Questions
Yes! At Designer Baby UK, we offer custom bundles to ensure you're well prepared for your beautiful journey ahead. Contact us for your custom bundle. Please send us a message on our live chat or drop an email & we'll respond right away.
Yes, we do deliver to Northern Ireland; however, additional charges may apply. Head over to the delivery section for more information. Thank you
Yes, we collaborate with the world's most prestigious brands to bring you the best products for your child. A manufacturer's warranty is included with all of our products.
Yes, we do provide custom payment plans. A custom payment plan requires a £500 minimum spend. Please contact us if you are interested in applying. Please send us an email or leave a message on live chat.
Yes, we offer a manufacturer's warranty on all of our products. Please get in touch.
×
Price Match + 15% Difference
Price Match + 15% Difference
Fill out the information below and we will do our best to match the price for you. Please note that we are unable to apply price match requests retrospectively to orders already placed.
Visit us in London
Address : 195 Old Oak Road, London, United Kingdom, W3 7HH
Store Opening Times : Monday to Friday - 10:00 - 18:00, Saturday - 10:00 - 17:00, Sunday - Closed