The DUALFIX M i-SIZE is a flexible follow on seat to any infant carrier – suitable for children from 61 to 105 cm tall. Thanks to the 360 degree rotation the seat can be used rearward and forward facing. Plus, if you turn the seat 90 degrees to the open car door, placing and harnessing your child is child's play. The DUALFIX M i-SIZE will impress you with its great features, but also with its award-winning design – for a safe and stylish journey.
Good to know: The DUALFIX M i-SIZE has been tested by ADAC (ADAC Online 10/2018) with a rating of "GOOD" and a grade of 2.1.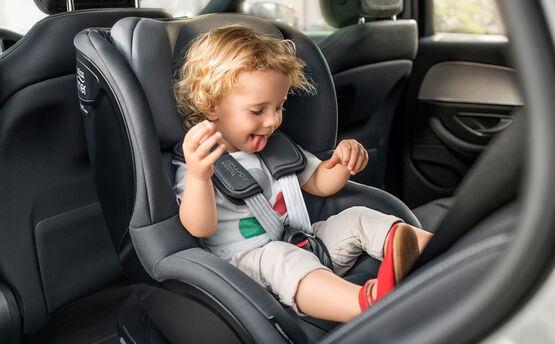 Long-lasting comfort for you and your child
While an infant carrier is a lightweight and portable option for the first months of your child's life, as they grow you may prefer to use a car seat that remains in the car. That's when you will appreciate the 360 degree rotation that allows you to easily place and harness your child in the seat. Suitable for children from 61 cm tall, DUALFIX M i-SIZE offers 12 recline positions – rearward and forward facing – and an adjustable rebound bar for ultimate comfort up to 4 years.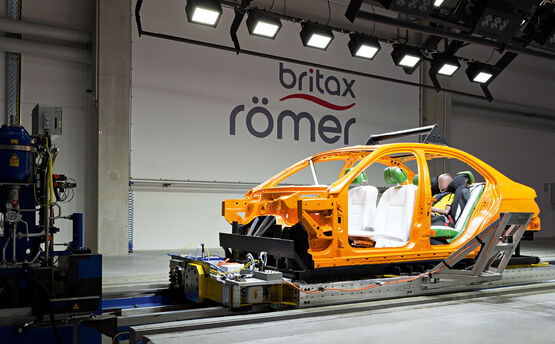 Reassuring safety – every day
Your child's safety is our top priority. That's why there are no compromises when it comes to safety. Our internal standards are more demanding than those of the current standard ECE R129 (i-Size). DUALFIX M i-SIZE has been equipped with a large number of innovative safety features: for example the optimised side impact protection SICT inside, implemented by a special steel element inside the seat. Or our patented Pivot Link ISOFIX System. This ensures that your child is well protected in every accident, whether it is from the front, from the side or from the back. That's one thing you can rely on.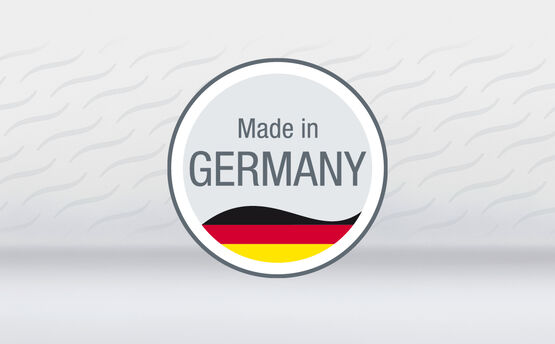 Quality – Made in Germany
Keeping all children safe is the engine that drives us every day. To guarantee the highest quality we keep the whole product development process under one roof – from the initial idea to the finished product. And we set our standards higher than those required by law and carry out regular tests for our car seats in our state-of-the-art crash test facility . That's how we ensure that your child's safety is always in the best hands.
Things can get pretty messy on the road. Drinks can spill and children can get car sick. That's why we designed a machine washable seat cover that can easily be taken off without removing the harness, so you can clean up quick and get on your way.
The 360 degree rotation makes it easy to move the seat from rearward to forward facing and back without re-installing the seat. Plus, the seat can be turned to the open door of a parked car for easy placement and harnessing of your child. Then simply turn the seat back to the desired direction of travel until it clicks into place and you are good to go.
The rebound bar not only helps to prevent the child car seat from tilting in an impact, but can also be adjusted by an entire 8 degrees. This allows you to easily adjust the rebound bar to the backrest of the vehicle seat and gives your child 10% of additional leg space.
Finding it hard to pick what's best for your little one? We are always happy to help you. Book an appointment and visit our store for a complete experience. We are looking forward to see you!
Store Opening Times
Monday - Friday
11:00 - 17:00
Saturday
11:00 - 16:00
Sunday
Closed
Book An Appointment With Us Today
Most Asked Questions
Yes! At Designer Baby UK, we offer custom bundles to ensure you're well prepared for your beautiful journey ahead. Contact us for your custom bundle. Please send us a message on our live chat or drop an email & we'll respond right away.
Yes, we do deliver to Northern Ireland; however, additional charges may apply. Head over to the delivery section for more information. Thank you
Yes, we collaborate with the world's most prestigious brands to bring you the best products for your child. A manufacturer's warranty is included with all of our products.
Yes, we do provide custom payment plans. A custom payment plan requires a £500 minimum spend. Please contact us if you are interested in applying. Please send us an email or leave a message on live chat.
Yes, we offer a manufacturer's warranty on all of our products. Please get in touch.
×
Price Match + 15% Difference
Price Match + 15% Difference
Fill out the information below and we will do our best to match the price for you. Please note that we are unable to apply price match requests retrospectively to orders already placed.
Visit us in London
Address : 195 Old Oak Road, London, United Kingdom, W3 7HH
Store Opening Times : Monday to Friday - 10:00 - 18:00, Saturday - 10:00 - 17:00, Sunday - Closed