ADVANSAFIX M i-SIZE is designed to protect children from 15 months, right up to the age of 12 years. Approved to the new i-Size regulation, it offers safety you can trust, and maximum flexibility. The seat converts from a harnessed seat to a highback booster seat, with just a few simple steps. Children can benefit from 5-point harness protection up until they reach 21 kg.
i-Size safety for all ages
The ADVANSAFIX M i-SIZE will protect your child from their toddler years all the way to when they no longer need a child car seat - giving them the ideal car seat safety in one combination seat that is approved to the new i-Size regulation. What's more, its 5-point harness can be used for longer as it's suitable for children up to 21 kg.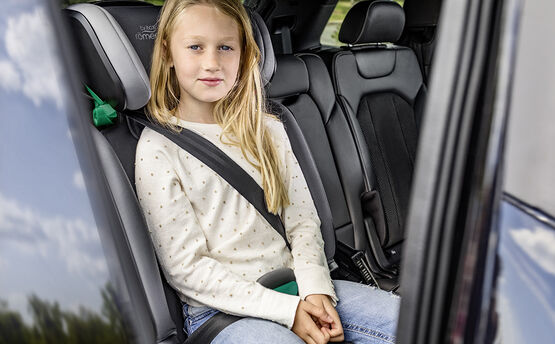 Flexibility at your fingertips
Thanks to the FLIP&GROW function, you can easily change from the integrated 5-point harness to the car's 3-point seat belt as your child moves to the next stage. And because no parts have to be removed from the seat when changing stages, the seat can also be converted back at any time. With the EasyRecline function, you can recline the seat to your child's comfort without readjusting the installation.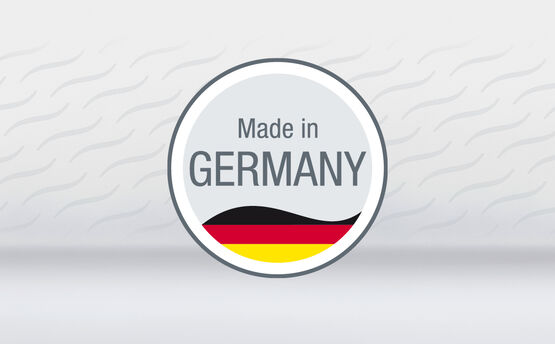 Quality – Made in Germany
To guarantee the highest quality possible, we keep the whole product development process under one roof, from the initial idea right up to the finished product. Plus, our car seats are regularly tested in our in-house, state-of-the-art crash test facility at Britax Römer Germany.
Things can get pretty messy on the road. Drinks can spill and children can get car sick. That's why we designed a machine washable seat cover that can easily be taken off without removing the harness, so you can clean up quick and get on your way.
In case of an impact, our patented Pivot Link ISOFIX System directs the force first downward (1), into the vehicle seat, and then forward (2), more gently – greatly reducing the risk of head and neck injury for your child.
We believe a 5-point harness is the safest way to secure your child in a car seat because it keeps your child safe and tight in the seat's protective shell. In the event of a collision, the harness distributes the forces of the impact across 5 points, two at the shoulders, two at the hips and one where the harness buckles between the legs. This helps to protect your child from all directions of impact.
Finding it hard to pick what's best for your little one? We are always happy to help you. Book an appointment and visit our store for a complete experience. We are looking forward to see you!
Store Opening Times
Monday - Friday
11:00 - 17:00
Saturday
11:00 - 16:00
Sunday
Closed
Book An Appointment With Us Today
Most Asked Questions
Yes! At Designer Baby UK, we offer custom bundles to ensure you're well prepared for your beautiful journey ahead. Contact us for your custom bundle. Please send us a message on our live chat or drop an email & we'll respond right away.
Yes, we do deliver to Northern Ireland; however, additional charges may apply. Head over to the delivery section for more information. Thank you
Yes, we collaborate with the world's most prestigious brands to bring you the best products for your child. A manufacturer's warranty is included with all of our products.
Yes, we do provide custom payment plans. A custom payment plan requires a £500 minimum spend. Please contact us if you are interested in applying. Please send us an email or leave a message on live chat.
Yes, we offer a manufacturer's warranty on all of our products. Please get in touch.
×
Price Match + 15% Difference
Price Match + 15% Difference
Fill out the information below and we will do our best to match the price for you. Please note that we are unable to apply price match requests retrospectively to orders already placed.
Visit us in London
Address : 25 Lower Clapton Road, London E5 0NS
Store Opening Times : Monday to Friday - 09:30 - 17:30, Saturday - 10:30 - 17:00, Sunday - Closed